We have all been impacted in one way or another by the death of George Floyd
and the subsequent civil unrest that has dominated the headlines.
It is abundantly clear that as a society we are still wrestling with issues of justice, privilege and institutional racism.
At Hope Covenant, we talk about being Hope for the life of the world.
As we seek to embody a biblical form of hope,
it is imperative that we seek to embody that hope in the arena of racial injustice.
Hope Covenant is seeking to respond to the challenges facing our culture
with gospel hope that is informed by four key values.
Listening. First and foremost we want to foster a community that listens to the movement of the Holy Spirit and
listens for its call in these challenging conversations. Secondly we want to foster a listening orientation towards
voices of color in order to illuminate needed perspectives.
Ground in Scripture. We are grounding ourselves in the words of scripture to help us understand as people of the
Word the bigger call to shalom.
Humility. We are inviting a posture of humility as we lean into conversations that are hard, complex, personal and
at times polarizing.
Growth. Our ultimate aim is growth both in our understanding and application of the gospel in areas of race and
shalom (peace) seeking.
While we, as a staff, certainly do not have all the answers, we have worked to compile a list of resources to begin our conversations in a healthy, brave, and kind way. Our staff is committed to learning with you and taking this journey together. We are beginning a journey, as a church, to be the church in order to be Hope for the life of the world.
Let's start here!
This is a TED Talk by Clint Smith, an author and activist working towards racial understanding.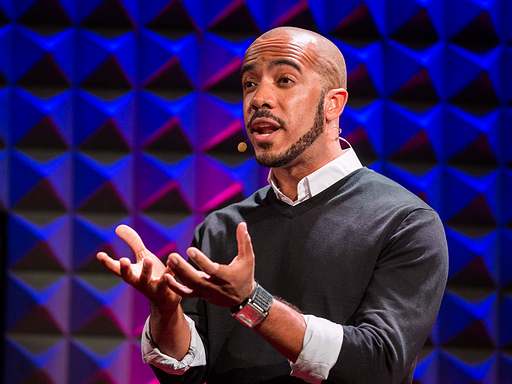 To break it down a bit farther, we are dividing our resources between kids, youth, and adults.
KIDS
Ways to talk to your kids about race:
Talking Race With Young Children
How White Parents Can Talk To Their Kids About Race
0-3 Years old:
Counting on Community by Innosanto Nagara
Preschool:
We're Different, We're the Same by Bobbi Kates

Sesame Street Town Hall from June 6th
Elementary:
A Kids Book About Racism by Jelani Memory
Remember the Titans on Disney
Let's Talk About Race by Julius Lester
YOUTH
Read:
March by John Lewis, novel trilogy book set

The Hate U Give by Angie Thomas, both the book and movie
ADULTS
Read:
White Awake by Daniel Hill
Just Mercy by Brian Stevenson

The Crisis in America's Cities
Martin Luther King Jr. on what sparked the violent urban riots of the "long hot summer" of 1967
Myth of Equality: Uncovering the Roots of Injustice and Privilege by Ken Wytsma
Watch:
Just Mercy Amazon Prime
When They See Us Netflix
Hidden Figures Amazon Prime
Listen:
Racial Righteousness and Lament Playlist (by Dominique Gilliard)
The Spirituals and the Blues Playlist (by Dave Bjorlin)
Here's a great list of resources that the Evangelical Covenant offers.